Morningside
Can you identify additional kids in the pictures below? Do you have any elementary school group pictures? Identify Skyline alumni, and send a digital copy of your elementary school group pictures to wendymartin8e@gmail.com.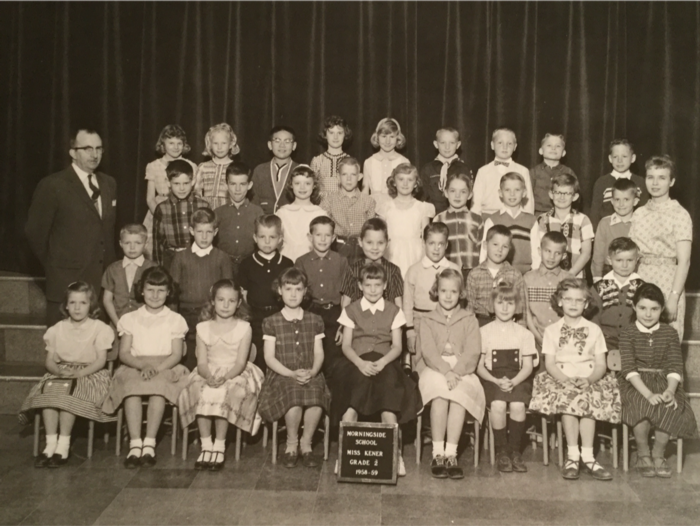 Above: MORNINGSIDE ELEMENTARY, Grade 2
Front Row: Johnell Walker, Denise Posey, Joan Howick, Patty Sylvester, Linda Warnock, Robin Goff, Lorraine Jensen, Christine Sperry, Pamela Fawcett
Second Row: Craig Jensen, Steven Nokes, Chuck Hansen, Mark Smith, Tommy Baum, Duke Summer, Craig Peterson, Greg Pizza, Frank Bringhurst
Third Row: Douglas Walters, Larry Nelsen, Shauna Kiserian, Robbie Simpson, Patricia Nelson, Frank Moore, Ronnie Jones, David Gillian, Derek Dear
Back Row: DeLin Johnson, Susie Ferrish, Paul Tanabe, Nancy Eckels, Stephanie Elders, Melvin Short, Melvin Ballard, Ricky Ekins, Bruce Peterson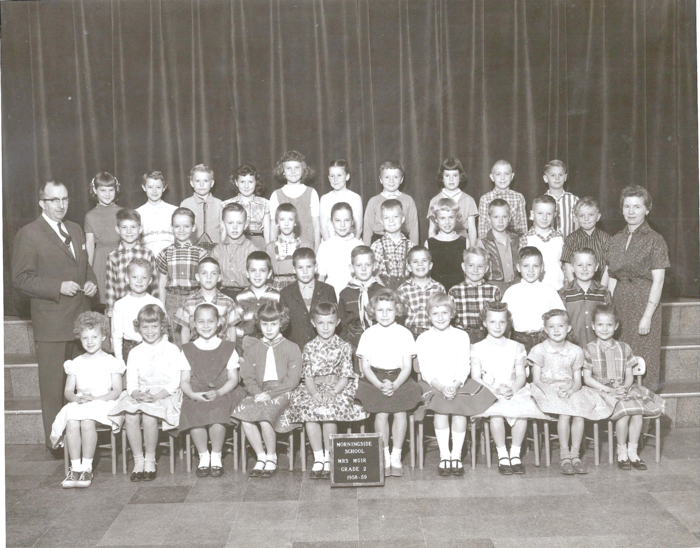 Above: MORNINGSIDE ELEMENTARY, Grade 2
Front Row: Lindy Lou Bullock, Debra Anderson, Kithi Green, Diane Rogers, Kristin Garn, Carolyn Wright, Susan Fowler, Vickie Daley, Diane Messick, Susie Collier
Second Row: Rory Aplanalp, Donald Bieckerman, Danny Saratin, Douglas Hale, Jeffrey Hampston, Jimmy Aycock, Tommy Kig, Paul Graeber, Rusty Osguthorpe
Third Row: Stewart Hess, Samuel Jeppsen, James Hellstrom, Roxanne Larrouy, Karen McBride, McKay Jensen, Kristine Stagg, David Tolman, Paul Christensen, Richard Johnson
Back Row: Pamela Lyon, Teri Thompson, Sheila Sorenson, Francina Hunter, Peggy O'Neil, Jan Denlinger, Gregory Griffiths, Susan Shields, Kenneth Black, Randy Ridd
Above: MORNINGSIDE ELEMENTARY, Grade 2
Front Row: Anne Openshaw, Linda Romney, Patrice Hazelton, Suzanne Pouillon, Julie Lloyd, Janet Henriksen, Janice, Kristine Petty, Shelley Brimhall, Annabell Alley
Second Row: Randy Peters, Scott Allred, Wally Osheskey, Andy Peterson, Fred Cole, Russell Alley, Richard, Paul Treglown
Third Row: Debbie Walker, Stephen, Calvin, Mary Ann Zappy, Tommy Bartles, Christine Hemmingway, Jerry, Karen Skibby, Christine Smith, Danny Waltis
Back Row: Carolyn Clark, Scott Shane, Venette Hyer, Craig Walter, Scott Ramey, Tommy Harrison, Jeffrey Sciala, Bruce C, Janeen Sheffield, Chris Hylton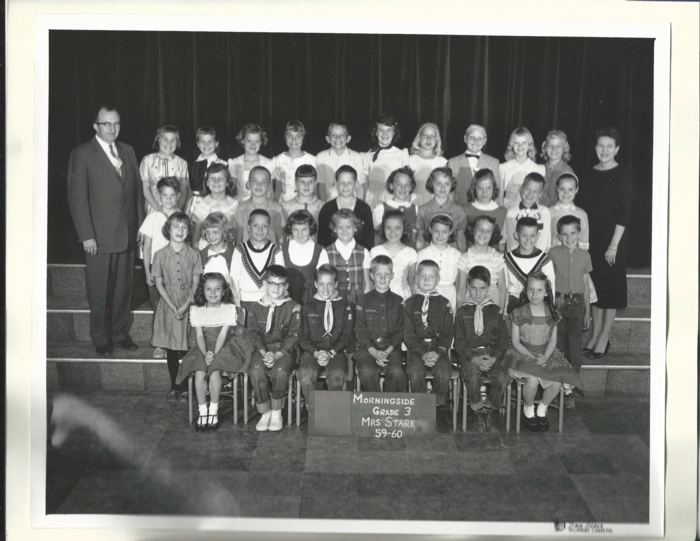 Above: MORNINGSIDE ELEMENTARY, Grade 3
Front Row: Launa Gavane, Donald Bederman, Theron Sumner, Rex Underwood, David Alm, Jeff Richards, Kristine Peddy.
Second Row: Linda Norman, Lynn G, Brent Jackson, Julie Lloyd, Janet Henriksen, Linda H., Christine Smith, Mary Lou Fryer, Kent Jackson, Jimmy Acock
Third Row: Neil Anderson, Denise Posey, Frank M, DeAnne Rosenlund, David Cox, Mariann F, Barbra K, Karen McBride, Tommy B, Mary Ann Zappey
Back Row: Ann J, Linda Warnock, Teri Thompson, Janeen Sheffield, Scott Peacock, Nancy Eckels, Martha Springer, Melvin Ballard, Venette Hyer, Cheryl H.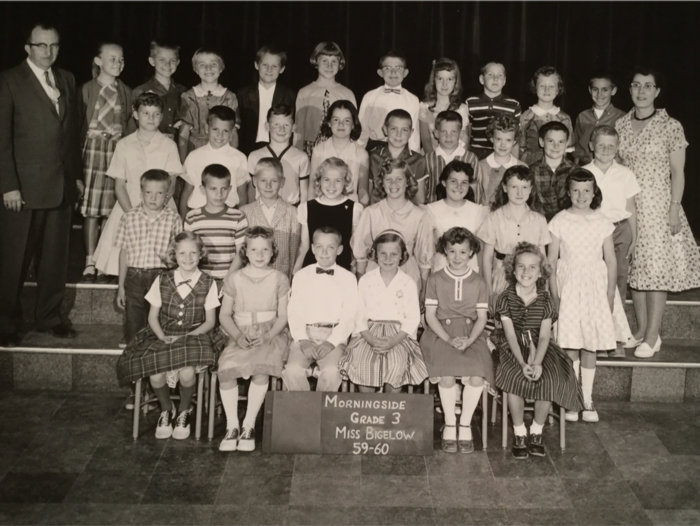 Above: MORNINGSIDE ELEMENTARY, Grade 3
Front Row: Sherry Broadbent, Vickie Daley, Scott Healey, Terri Feller, Marcena Rugg, Denice Green
Second Row: Wilber Sutton, Greg Pizza, Bob Rosvall, Kristine Stagg, Debra Anderson, Pamela Fawcett, Lynda Whitmore, Teresa Thompson
Third Row: DeLynn Johnson, Peter Kilbourn, Jed Oakason, Susan Shields, Kenneth Black, Chris Hyton, Robyn Goff, Danny Futtrall, Mike Zarbock
Back Row: Montez Christensen, Chris Utley, Shauna Bartlett, Jeffrey Sachs, Stephanie Elders, Dwight Buchanan, Janell Pearce, Jeff Smith, Ruth Ann Smart, Doug Scoville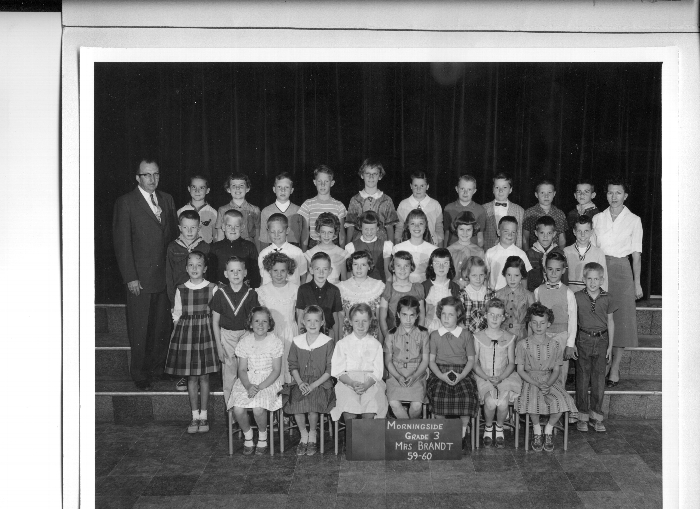 Above: MORNINGSIDE ELEMENTARY, Grade 3
Front Row: Jennie, Diane, Susan, Karen Skibby, Debbie Lemon, Lorraine, Madeline O'Leary
Second Row: Suzanne Pouillon, Randy, Gloria, Rocky Anderson, Brenda, Bonnie Andrews, Suzie, Patrice, Carmen Fowkes, Lynn, Richard Lowe
Third Row: Paul Christensen, Scott Higgs, Danny Walldace, Cindy Swanson, Travis Stewart, Shauna, Pam Fawcett, Mark, David Bronson, David Swingle
Back Row: Gregory Schafer, Sylvia Brannock, Stephen R., Mike Goff, Denise Baldwin, Jan Kellie Denlinger, Stephen Johnson, Gregory G., Calvin, Larry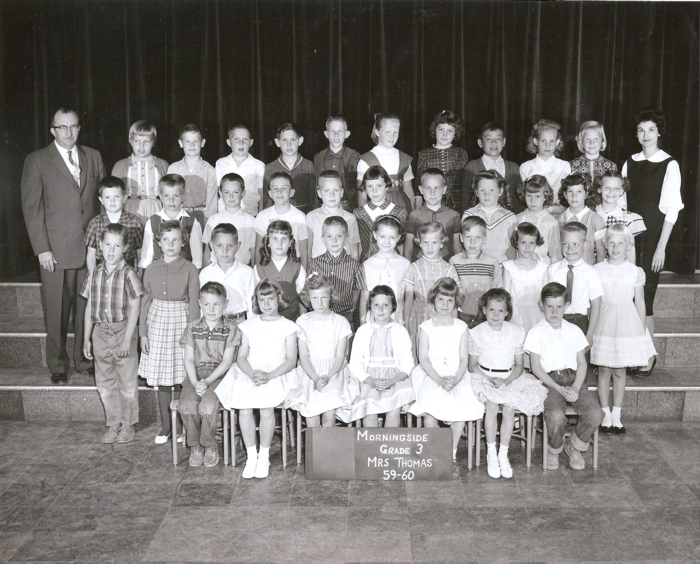 Above: MORNINGSIDE ELEMENTARY, Grade 3
Front Row: Rusty Osguthorpe, Judy Hewes, Ruth, Holly Hemming, Claudia, Sue Collier, Russell
Second Row: Craig Peterson, Joan Howick, Tommy, Marilyn Jewett, Richard Johnson, Ann Twelves, Shawna, Jimmy Barrett, Joy Chlarson, Scott Golightly, Nan Stromness
Third Row: Jeffrey Keller, Chuck Hansen, X, Stephen, Russ Glenn, Christine, Gary, Christine Hemingway, Diane Rogers, Gayle Ann Richman, Kristy Sperry
Back Row: Jo-Ann, Douglas, Robert Miller, Doug Walters, Robby, Linda Lee, Linda Wilson, Paul, Barbara Brimhall, Suzann Fisher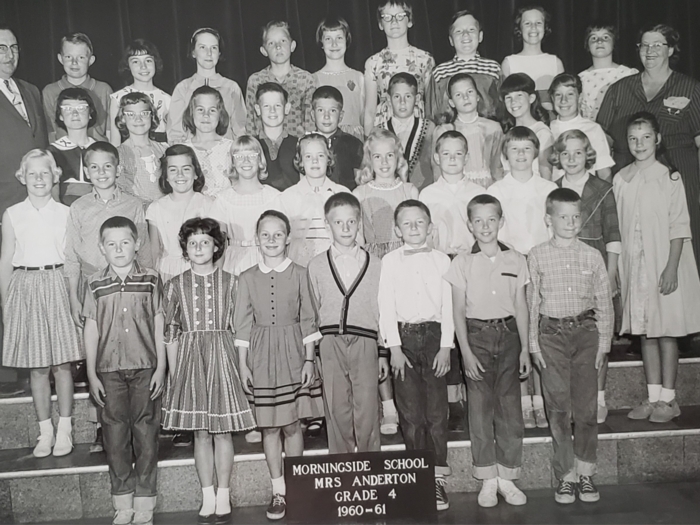 Above: MORNINGSIDE ELEMENTARY, Grade 4
Front Row: Rusty Osguthorpe, Holly Hemming, Terry Feller, Wally Okshewaki, X, Scott Healey, David Alm
Second Row: Nan Stromness, X, Karen Skibby, X, Robin Goff, Kristine Stagg, Brad Nordgren, Sharon Christiansen, X, Karen McBride
Third Row: Suzie, Bonnie Andrews, X, Jeff Sachs, Andy Peterson, Mark Warner, DeLynn Johnson, Gayle Ann Richman, X,
Back Row: Steven Johnson, Rafael Jacobson, X, Robbie Simpson, X, Denise Baldwin, Gregory Griffiths, Sharon Kelly, X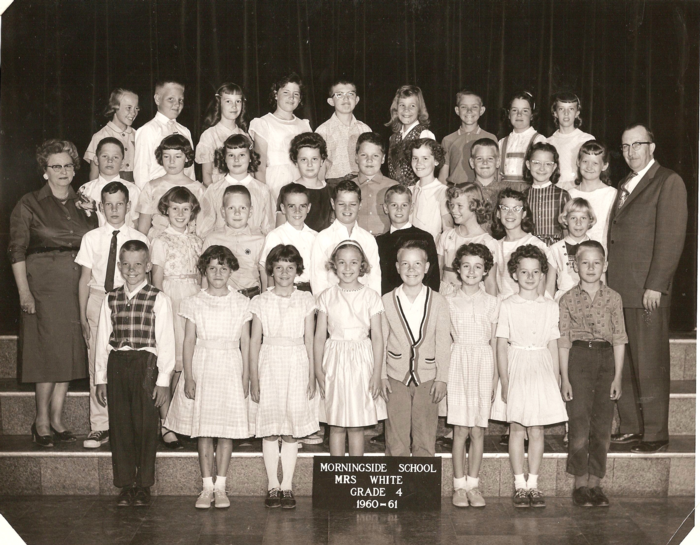 Above: MORNINGSIDE ELEMENTARY, Grade 4
Front Row: Paul Treglown, Christine Erickson, Janeen Erickson, Linda Haymond, Scott Golightly, Linda Norman, Madelyne O'Leary, Robert Rosvall
Second Row: David Swingle, Diane Rogers, Russ Glenn, David Martindale, Lee Timothy, Randy Ridd, Debra Anderson, Mary Lou Fryer, Cynthia Hogue
Third Row: Thomas Erwin, Brenda England, Deanne Roselund, Cathy Mihlberger, Chris Watts, Patti Sylvester, Scott Higgs, Ann Twelves, Janet Henriksen
Back Row: Montez Christensen, Melvin Ballard, Janell Pearce, Linda Wilson, Dwight Buchanan, Barbara Brimhall, Chris Utley, Susan Shields, Roxanne Larrouy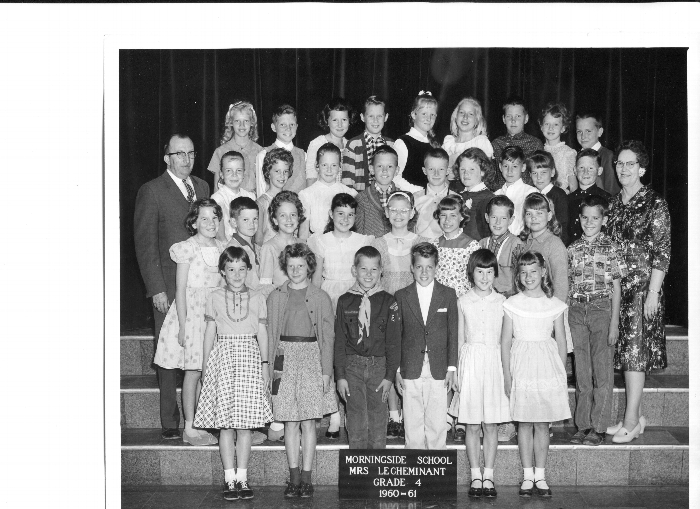 Above: MORNINGSIDE ELEMENTARY, Grade 4
Front Row: Marcena Rugg, Colleen Jackson, Craig Peterson, Theron Sumner, Laurie Maybey, Judy Hewes
Second Row: Julie Lloyd, Jeffrey Keller, Suzanne Pouillon, Pam Faucet, Kristine Sperry, Roberta Mason, Mark Smith, Connie Parker, Jimmy Aycock
Third Row: Janet Johnson, Cindy Swanson, Travis Stewart, Jim Hellstrom, Paul Christensen, Chris Hemingway, Rob Mednick, Linda Warnock, Jed Oakison
Back Row: Venette Hyer, Steve Romney, Francine Hunter, X, Linda Linslen, Martha Springer, Jeff Smith, Denise Brimhall, Gary Billinley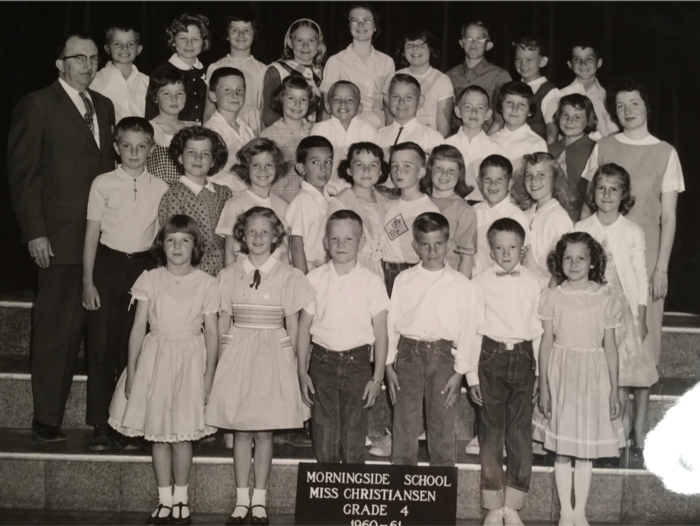 Above: MORNINGSIDE ELEMENTARY, Grade 4
Front Row: Johnell Walker, Sherry Broadbent, Ricky Carner, Greg Pizza, Wilba Suttor, Susie Collier
Second Row: Richard Johnson, Debbie Lemon, Claudia LeClaire, John Poulous, Terry White, Allen Stott, Darlene Martin, Neil Anderson, Denice Greene, Mary Kammerlohr
Third Row: Carmen Fowkes, Mike Rymus, Chistine Smith, Billy Mavor, Johnny Waters, Rocky Anderson, Denise Posey, Joan Howick
Back Row: Chuck Hansen, Carolyn Wright, Jan Malacker, Sheila Sorenson, Nancy Eckels, Sylvia Brannock, Robbie Simpson, Pamela Nielson, Greg Shafer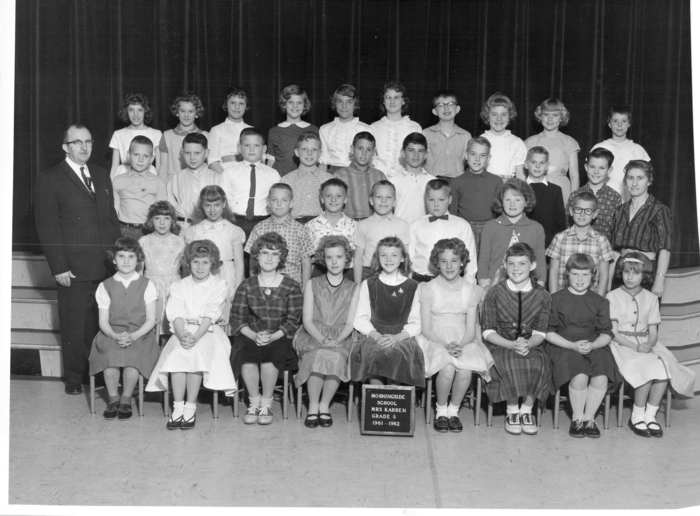 Above: MORNINGSIDE ELEMENTARY, Grade 5
Front Row: Marilyn Jewett, Diane Rogers, Patti Sylvester, Robyn Goff, Susan Howell, Marianne Farnsworth, Sylvia Brannock, Darlene Martin, Robbie Mason
Second Row: Johnell Walker, Judy Hewes, Scott Healey, Wally Olshewaki, Jimmy Barrett, Russell Bolt, Christine Hemingway, Craig Peterson
Third Row: Russ Glenn, Scott Copeland, Glenn Johnson, Steve Romney, Mark Warren, Larry Nelson, Scott Stainbrook, Randy Ridd, Brian Peterson
Back Row: Roxanne Larrouy, Sherre Bain, Sharon Kelly, Linda Adams, Janine Sheffield, Nancy Eckels, Dwight Buchanan, Shauna Jo Bartlett, Sheila Sorenson, Christine Douglas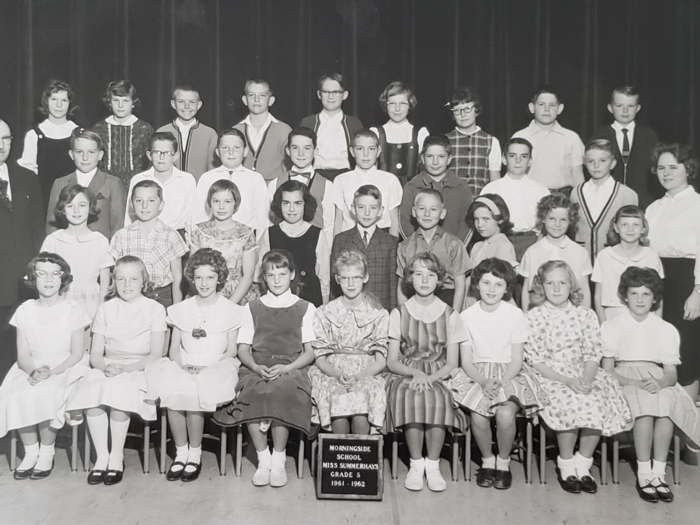 Above: MORNINGSIDE ELEMENTARY, Grade 5
Front Row: Mary Lou Fryer, Janet Johnson, Cindy Swanson, Linda Warnock, Venette Hyer, Montez Christensen, Linda Lee Faldmo, Susan Fowler, Catherine Shelby
Second Row: Linda Norman, Ronald Timpson, Christy Smith, Karen Skiby, Rocky Anderson, Bobbie Rosvall, Debbie Lemon, Claudia LeClaire, Sherry Broadbent
Third Row: Gary Billingsly, Mark Smith, Robert Miller, Greg Shaffer, Kenneth Black, Andy Peterson, David Martindale, Richard Johnson
Back Row: Gayle Ann Richman, DeLynn Johnson, Chris Utley, Scott Peacock, Jeffrey Sachs, Carol Knudsen, Denise Posey, Doug Walters, Stephen Johnson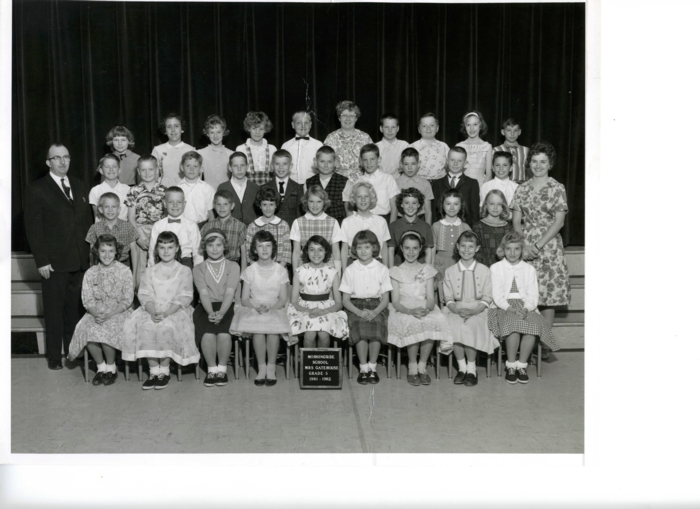 Above: MORNINGSIDE ELEMENTARY, Grade 5
Front Row: X, Deanne Roselund, X, X, Rafael Jacobson, Janet Henrickson, Mary Ann Zappy, X, X
Second Row: Lynn Richard, Scott Golightly, Neil Anderson, Joy Carlson, X, Nan Stromness, Marcena Rugg, X, X
Third Row: X, David Alm, David Jackson, David Swingle, X, X, Chris Hylton. X, X, X
Back Row: X, Diane Checketts, Venette Hyer, Barbara Brimhall, Melvin Ballard, X, X, Gregory, X, Robert Mednick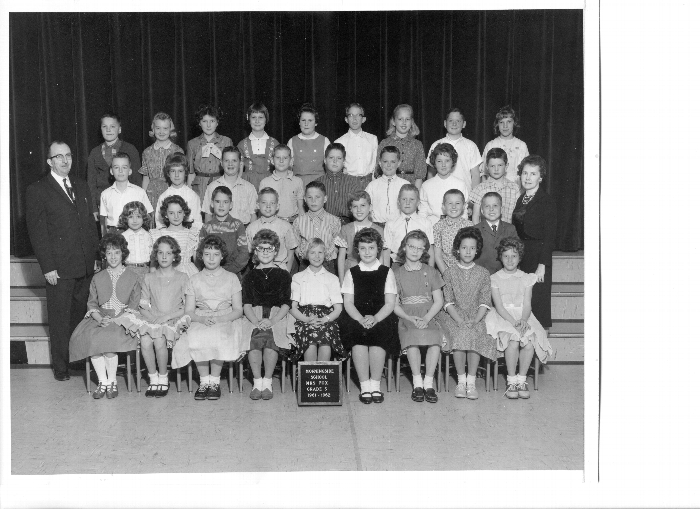 Above: MORNINGSIDE ELEMENTARY, Grade 5
Front Row: Ilene Farber, Suzanne Pouillon, Brenda, Bonnie, Anna Lee Christensen, Cathy, Kristine Sperry, Debra Simms, Colleen
Second Row: Suzie Collier, Madeline O'Leary, Scott, Paul, Tom, Denice Green, Mike, Rusty, Steven
Third Row: Allen Stott, Mary, Lee Timothy, Dennis, Mark, Brad, Carmen Fowkes, Jeff
Back Row: Chris, Pam, Francena Hunter, Betsy, Jan, Robbie, Martha Springer, Greg, Karen McBride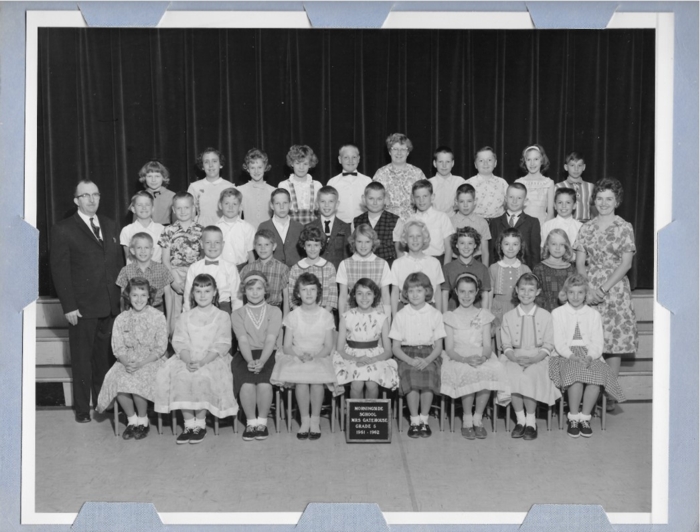 Above: MORNINGSIDE ELEMENTARY, Grade 5
Front Row: Barbara Jo, Deanne Roselund, Connie Roberts, Juanita Smith, Rafael Jacobson, Janet Henriksen, Mary Ann Zappey, Susan Middleton, Christine Pickett
Second Row: Richard Lowe, Scott Golightly, Neil Anderson, Joy Chlarson, Kathy Smith, Nan Stromness, Marciana R., Denise Benson, Cynthia Roberts, Mrs. Gatehouse
Third Row: Derek Dear, Davey Alm, David Jackson, David Swingle, Ronnie Jones, Chris Hilton, Doug Rideout, Paul Christensen, Peter Kilborn
Back Row: Connie Roberts, Diane Checketts, Denise, Barbara Brimhall, Melvin Ballard, Marva Benson, Jeff Smith, Gregory Griffiths, Janell Pearce, Robert Mednick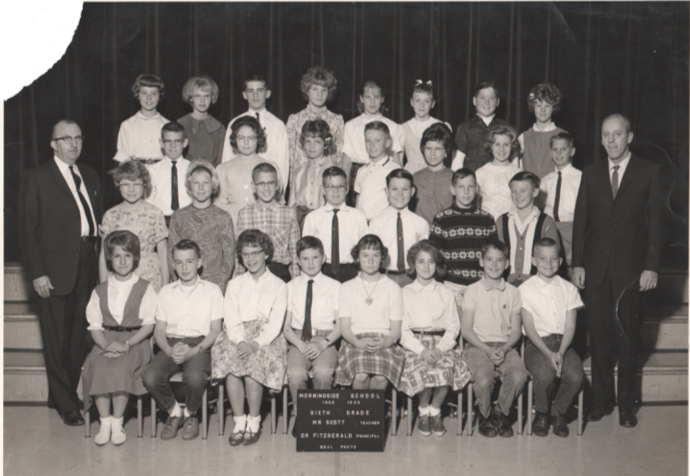 Above: MORNINGSIDE ELEMENTARY, Grade 6
Front Row: Mary Kammerlor, Allen Stott, Jeannette Furness, Jeff Keller, Linda Winterlane, Linda Norman, Scott Hansen, Paul Treglown
Second Row: Carolyn Wright, Nan Stromness, Terry Hill, Greg Griffiths, Brian Peterson, David Swingle, Gary Murphey
Third Row: Bobby Crawford, Brenda England, Kristin Garn, Paul Christensen, Karen Sorem, Diane Rogers, Randy Ridd
Back Row: Montez Christensen, Venette Hyer, Larry Nelsen, Barbara Brimhall, Linda Warnock, Susan Howell, Greg Bailey, Sharon Christiansen