We are planning our biggest and best reunion yet!
50-Year Reunion
Click on the site pages above to register for reunion events. Information on the Saturday picnic will be uploaded when details are confirmed.
Want to come but short on cash? No problem, we've all been there. Thanks to our Golden Eagle Donors, we have arranged for many greatly discounted ticket prices for the Thursday Night Dinner and Program event. We want you there! This arrangement will be strictly confidential. Contact Finance Subcommittee Chair, Wendy Steorts Martin, via email (wendymartin8e@gmail.com) or phone (801-272-1939). Contact Wendy as soon as possible so she can plan accordingly.
THURSDAY DINNER AND PROGRAM
Marriott University Park Hotel
Meet & Greet is free. Tickets for the Dinner and Program are $65.
(Register soon before the price increases to $75 on August 1st)
The best room rate Marriott University Park can offer is $290 ($329.64 with tax) for September 12 only due to a week-long national convention.
Some classmates are opting to book with Airbnb.com. Book early!

Classmate, Greg Link, will emcee the program. Link, retired motivational speaker, cofounded former Covey Leadership Center, CoveyLink World-Wide, and FranklinCovey Global Speed of Trust Practice. He was influential in

the worldwide success of 7 Habits of Highly Effective People, The Speed of Trust, and coauthored Smart Trust.

Dr. Donald Ripplinger, beloved choir director, at 92 years young will lead an impromptu and historic choir. He will invite all willing '69 alumni and guests, who had at any time been in one of his classes, to sing the Skyline Hymn (written by classmate Stan Romney's mother, Elaine Clive Romney, with choir arrangement by Dr. Ripplinger). Listen to the hymn on the site page, "Skyline Hymn/Campus Tour" of this website. Dr. Ripplinger will lead us all in the Skyline Fight Song, which he wrote. Lyrics will be provided, so start practicing!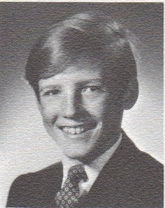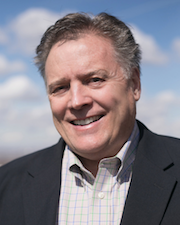 Multi-talented musician, Ike Egan (Skyline '71), will conduct "Name That Tune" with songs from the '60s. Ike directed and performed with the New Christy Minstrels, cowrote songs, produced records for, and toured worldwide with The Osmonds, sang in hundreds of commercials nationwide, composed the score for Ulysses 31 for over 30 years, and received awards for his contributions to radio broadcasting. These achievements represent just a snippet of his extensive history of musical accomplishments.
Our 50-year reunion will be a time to enjoy the experience of reconnecting, reminiscing, and rediscovering friends and classmates of our youth. If you've had challenges with money, health, wayward kids, career, marriage, or life itself, you'll fit right in. Gained some weight? Lost some hair? Been there, done that and don't care! A 50-year high school reunion comes only once. Don't miss this wonderful opportunity. It will be a time to celebrate survival!
WEBSITE SECURITY INFORMATION: You may block the public and search engines from accessing your profile (recommended). The Reunion Committee suggests you do not enter your birthdate.